As one of those most visited cities in the whole world, London has plenty of things to do. Explore the historical wonders in the Tower of London, take a tour around the royal rooms of Buckingham Palace or even go for a ride on Europe's tallest Ferris wheel, the London Eye. While these attractions are super enjoyable, they are extremely cliché. We want to introduce you to the world of luxurious indulgence which London is saturated with. Add these to your swanky to-do list, while staying in Britain's capital city.
Afternoon Tea at The Savoy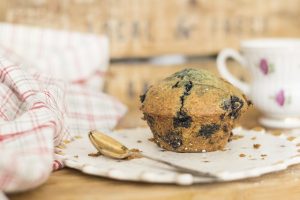 If you look up the heritage of Afternoon Tea you'll see London in the first line. The light savoury and sweet dining experience dates back to as far as 1840 and was often enjoyed by Queen Victoria at Buckingham Palace. Now, you'll find many places in London offering high-end Afternoon Tea. However, as one of oldest and most lavish hotels in the whole of the London, there is something which oozes class and sophistication when you opt for Afternoon Tea at The Savoy.
In the heart of the impressive white-washed 19th Century hotel sits the Thames Foyer were ladies and gentlemen can enjoy a high-end Afternoon Experience between 1pm and 5:30pm, seven days a week. Here clients indulge into a delicious range of sandwiches including coronation chicken on olive bread, spring mushroom Tarlet and a traditional roast beef sandwich. For afters, diners can tuck into an extensive range of scrumptious cakes, comprising of peach macaroon, dark chocolate cake and many more. Choose to wash down your Afternoon Tea with a range of world-flavoured teas and coffees for £65. For just £10 extra indulge into the height of luxury, with a glass of the Louis Roederer Brut Premier or Deutz Rosé.
It's not just the food and beverages which makes Afternoon Tea at The Savoy high-class. The Thames Foyer is based in a stunning glass domed Atrium, were natural light and warmth radiates through. The high-end eatery also has sweet music from a world- class pianist on the grand stage, which promises to be the cherry on the top to your Afternoon Tea experience.
Find out more information and availability here
Watch a show at the West End
Theatre thrives as one of the most popular recreational activities enjoyed by the world's elite and London fully embraces this. The West End is the golden circle of the country's most prestigious theatres including the London Palladium, Apollo Victoria Theatre and Her Majesty's Theatre. It even has roots dating back to as far as the Shakespearian times and has flourished with the evolution of British theatre. Along with Broadway, the West End represents the highest level of commercial theatre in English-speaking countries – which makes it a must-see while you're in London.
With more than 25,000 shows since its debut in the in 1952, Agatha Christie's The Mousetrap stands as the longest running show in not just the West End, but in the whole world. It is currently showcased at The St Martin's Theatre in the heart of Covent Garden, with tickets in the dress circle costing £80 per seat.
If murder mystery isn't your thing then you needn't worry, the West End has plenty shows, musicals and plays which are guaranteed to be at the heart of your luxurious entertainment. Some of the most well-known shows being showcased in the West include:
Les Miserables – Queens Theatre
The Phantom of the Opera – Her Majesty's Theatre
The Woman in Black – The Fortune Theatre
The Lion King – Lyceum Theatre
Mamma Mia – Novello Theatre
Wicked – Apollo Victoria Theatre
New performances are introduced to the West End on a weekly basis, so be sure to regularly check out https://www.westendtheatrebookings.com/ if you fancy something a little more niche. As well as theatre, the West End of London is largely made up of chic restaurants which offer fancy dinner packages before you enjoy a high-end show. Find more details here: https://www.theatreticketsdirect.co.uk/show-meal/main/183/chicago-tickets-with-dinner
Have a sensual massage (in your hotel room!)
They say save the best till last – and that is exactly what we have done! A sensual massage in your hotel room is up there with life's finest luxuries, such as taking a ride on the Orient Express or driving a Ferrari. The high-class therapists at Asia Massage love to indulge you into a luxurious sensual massage in the comfort of your bed. Happy ending and full service packages are available for outcall across Central London, costing from just £150 for a one hour session. Our sensual massages are authentic, seductive and stress-busting – which makes them the most superior treatment in the whole of London. We also realise a demand for sensual massage by clients staying in the Heathrow area, which is why we've introduced a mobile-visit service to the airports hotels. Pricing starts from £180ph and covers transport fees for your gorgeous Oriental therapist. You are just one call away from having one of our stunning masseuses in your company in less than 45 minutes! Incall massage is also available at our various plush salons dotted around Central London. It doesn't get much better than that. If you require more infomation about our Sensual massage service please view our London Sensual Masssage service page.