Bigger beds, more privacy, room service, jacuzzi baths?
If you're seeking the most superior erotic therapy of them all then bingo, you've hit the jackpot with four hands massage. However, to make the most of your crème da la session you need to book it at a hotel. London is brimming with some of the world's plushest hotel suites which provide the perfect setting to get down and dirty with a swanky four hands massage. Here are six reasons four hands massage is SO much better at hotels.
Beat the traffic grinds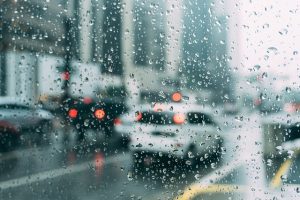 Due to being super popular, most erotic massage parlours who offer four hands are found on busy roads in some of the most of the most hectic cities in the world – London. Due to this, making your way to the parlour can be more stressful than the four hands massage is actually worth. However, four hands massage hotel massage erases this grind. All you have to do is contact the massage agency (by call, SMS or email), inform them of your hotel details and your work is done. Enjoy a few glasses of bubbly from your mini bar, enjoy a film on the massive plasma TV or even tuck into room service as you await the arrival of your gorgeous ladies. Sounds a lot better than being stuck in traffic to us!
it's discreet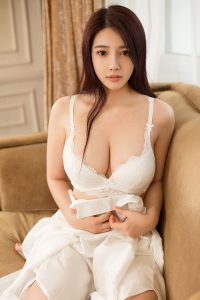 If you're looking for a super discreet service then it doesn't get much better than a four hands at your hotel. We could say booking a four hands outcall to your home is discreet, but we can't guarantee the nosey neighbour across the road will not gossip about two young attractive ladies turning up on your doorstep in the early hours. It also beats the stresses of anxiously knocking about on a street corner waiting for your masseuses to take you to the parlour. Instead, you can kick back and relax as soon as your session is booked when you opt for hotel massage. Massage agencies put client confidentiality at the heart of everything they do, therefore they never reveal to the concierge the reason they're at your hotel. Instead, they will arrive conservatively dressed and will quietly make their way up to your room. You needn't worry, you're naughty little secret is safe with the masseuses.
You get more privacy
If privacy is super important to you then look no further than four hands hotel massage, with sound-proofed walls and no-one to bother you, you're sure to not be disturbed – which is something we cannot promise when you opt for four hands elsewhere.  You may think four hands massage at your apartment is the dream, but the racket of your housemates playing Red Dead Redemption next door may make you feel like you're in a warzone, rather than indulging into a seventh heaven experience. Also, many parlours, particularly in London can get busy. While the parlours always ensure clients can have private treatment rooms, the transition of clients constantly coming and going from the salon can create somewhat of a racket. In other words, be sure to book four hands at a hotel for a super private experience.
The beds are bigger
And it's not just privacy and discreetness which makes hotel four hands better – the beds are much bigger too! With a whopping 71 five star hotels in London (that's more than anywhere else in the world) it's a given that most hotel beds are king-sized – which ultimately gives more room for getting jiggy with your therapists. They also usually four posters and boast the world's finest cotton deriving from Egypt, you really will feel like royalty as your pampered by your massaging queens.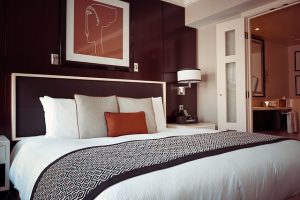 The bathrooms are super luxurious (and bigger!)
Getting steamy in the shower or bathtub is a natural go-to as part of an erotic massage, however when you add an extra masseuse into the session spacing issues can make it tricky. However, hotel massage erases these difficulties. If you opt to say in a luxurious hotel in London, you're sure to be given a room equipped with a bathroom fit for any king. Here you will be spoilt with a spacious walk in-shower and large bathtub. Some may even have their own private Jacuzzi, where you're able to really immerse yourself into the thrills of a luxurious four hands massage. Let's be honest, you wouldn't have that much fun getting wet 'n' wild anywhere else!
You don't have to do the cleaning up
Four hands massage can be insanely relaxing, seductive and soothing – but they can also be one more thing, messy. A good four hands massage will make full use of the room, using furniture such as desks and sofas as part of the session. This means massage oil and you and your therapists' love juices can get everywhere. Copious of towels will also need to be placed around the room to minimise the mess. However don't worry about how much mess you make, you won't have to clean it! Most high-end hotels offer a complimentary service, where you can dial the concierge and request a team of housemaids to clean your room straight away. Therefore, your room will be transformed into a fresh relaxing environment, with all of the evidence of your sexy four hands session being removed. If that's not the cherry on the top to your hotel four hands massage then we don't know what is!
Try out four hands hotel massage today
Four hands hotel massage is definitely one for your bucket-list. Next time you're staying in London for business or pleasure then do ensure you book not just one, but two of our beautiful therapists to spice up your stay. Four hands outcall starts from just £300 per hour, you'll certainly never settle for anything less have a look at our Four hands massage service in London service page.