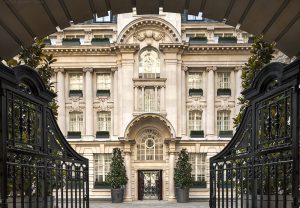 If you are visiting London this Christmas then you will know this amazing city has some of the best 5* hotels in the world for you to choose from. From areas such as Kensington and Chelsea, to Heathrow Airport, Paddington and Tower Bridge – you will be spoilt for choice when picking a luxurious hotel to stay in. However, London is also amazing for cheap hotels that still provide you with luxury and that true London experience.
Many people come to London over Christmas for shopping, the culture, to visit family and friends or for romantic getaways. However, if you find yourself in London and don't know what to do, then why not get an erotic massage in the comfort of your own hotel room?
Here are my 5 reasons why getting an erotic massage in your hotel room is the best –
More comfortable – The alternative to having a massage in your hotel room is visiting one of the many Asian erotic massage parlours in central London. However, this can be quite uncomfortable and you may not feel fully at ease not being in your own surroundings. The best thing about having the masseuse come to your hotel is that you can have a shower at your own place, in a bed where you feel comfortable in and not with anyone else around. Being relaxed and not nervous is exactly how you deserve to feel before a massage, and that is the comfort having a massage session in your own hotel room can bring you. As well as using your own preferred lubricant and condoms!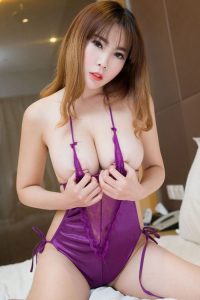 Privacy – Many men are put off erotic massages due to the fear of it not being private and discreet. It can be very nerve-wracking if you have a girlfriend or wife or perhaps you know people in the area the massage parlour is based. Luckily, outcall hotel services allow the masseuse to come to your hotel quickly and discreetly without any hassle and your session will always be very confidential.
Less hassle – One of the glorious things about booking an outcall massage service to your hotel is the fact that the girl comes right to your door. All you have to do is book an appointment and the masseuse will be there promptly at your desired time. So, essentially it is like UberEATS or Deliveroo except you get a stunning, Asian masseuse at your front door!
It can be luxurious – Most of the hotels in central London are 5*, beautiful hotels that are full of lavish luxury. What better way to enjoy your stay than to get an erotic massage therapist to join you for some fun? The beds are big, the bar is flowing and there are usually plenty of hot tubs and swimming pool for you both to enjoy a dip in one another's company, or perhaps even a fondle. Also, you could make use of the room service and have a few drinks with each other before the massage session to really get to know each other.
It's like a movie – One of the magical things about having a massage at your hotel is the fact that you truly feel as if you are n a movie or a fantasy world. With a luxurious room, a gorgeous massage therapist with the most exotic features, your deepest sexual desires will be met.
Having an erotic massage in a hotel has become increasingly popular in many of the central London areas in the last few years, with more and more making use of the high quality and professional outcall services. Here are some reviews –
Dean, 28 – "Erotic massage outcall services to your hotel room are quick, enjoyable and extremely pleasurable. It was definitely more relaxing for me being in the comfort of my own surroundings and I liked the fact that I did not have to travel around London in the cold to find a massage parlour. The services were of a very high quality and the girls working on the phones who booked me in were handy and helpful. I would recommend."
Olaf, 47 – "Being a first time visitor to London, I was delighted to hear of the outcall hotel services because I do not know the city well and it meant all I had to do was visit the online website, select a girl and service and wait until she arrived. How modern!"
Toni. 55 – "I am a regular user of hotel massage visits and I could not recommend them enough!"
Looking for your perfect outcall Oriental massage? Have a look at our Body to Body massage service page for London. Or give us a call on 07990486678