The best places for an outcall Asian Massage
Let's be honest, there's nowhere quite like London. The bustling capital city is steeped with a rich history, some of the world's most prestigious landmarks and the best massage parlours the world has to offer. Whatever your interests and budget, you'll certainly find a perfect place to stay during your time in London (and enjoy an outcall massage!) Here are just a few of the hotspots.
Marylebone – something for everyone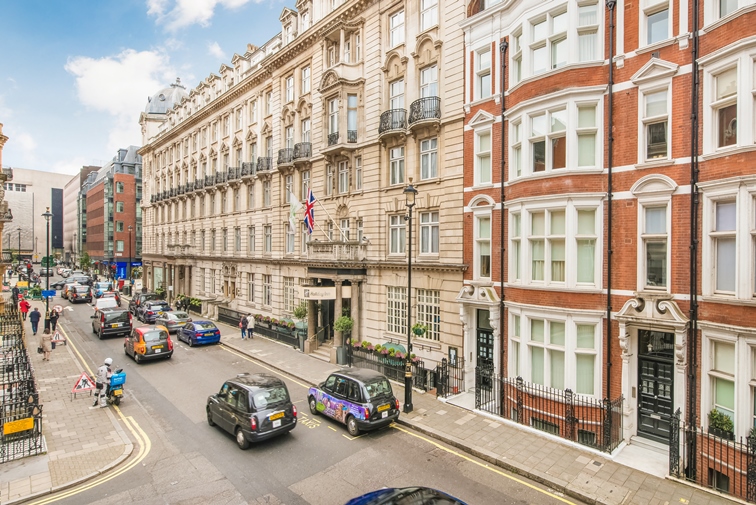 With whitewashed Victorian townhouses and an abundance of traditional tea rooms, Marylebone gives you an authentic English experience. Here you can enjoy a wander around the famous Marylebone Farmer's market, take a stroll through Regent's Park and window shop at the various boutique stores, which sell vintage clothing, jewellery and antiques. Though many people call Marylebone home, the NW1 postcode is also not short of touristy things to do. Here you can explore the fictional home of the Victorian detective Sherlock Holmes at 21B Baker Street. Marylebone also boasts London's branch of Madame Tussauds, where you can take pictures with life-size waxworks of your favourite celebrities, including the British Royal family, Barack Obama and Dame Helen Mirren. Marylebone is super idyllic and provides an escape from the overwhelming bustles of other Central London areas. However, with the Bakerloo, Central, Jubilee and Metropolitan line operating through Baker Street station, Marylebone is well served with transport to other parts of the city. The beauty of staying in Marylebone is that you can make it as luxurious as you like it. The plush five-star Landmark London Hotel is based in the area, which will set you back around £500 per night. While The Somerset Hotel provides a basic, yet comfortable stay from just £60.  The vast range of activities and hotels on offer in Marylebone is what makes it our top outcall hotspot.
Covent Garden – for the lively
Are you a bit of a party animal or just love to be in the thick of it? Then a stay at Covent Garden is probably a bit of you. The trendy area is brimming with colourful terraces, chic bars and edgy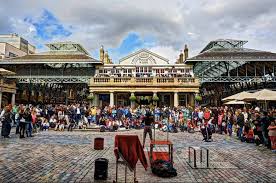 boutiques which attract millions of Londoners and tourists year on year. Covent Garden is also home to the West End, where you are spoilt for choice with world-class musical theatre, cabaret and plays. Just a stone throw away from Covent Garden is Soho, which is informally known as London's Red Light District. Here you can browse through the various sex-shops, enjoy burlesque and even indulge the company of an infamous walk-up girl if you are feeling extra naughty. As Covent Garden is the home of London's erotic scene, it would be rude not to enjoy an outcall massage in the WC1 postcode. The good news is that there are a generous amount of hotels in Covent Garden to invite a therapist. Ranging from the plush Waldorf London, the middle-of-the-road The Fielding and our favourite budget option, The Travelodge.
Mayfair – for the rich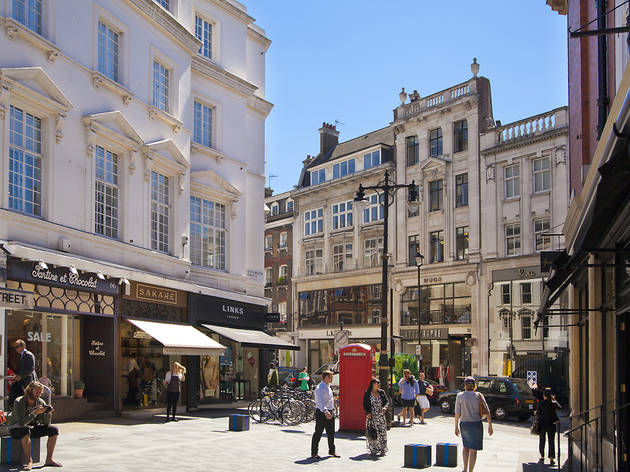 If you have a taste for extreme luxury and love the finer things in life then it would be rude not to stay in Mayfair. The W1J area is one of the wealthiest postcodes in the whole world and is a playground for the rich and famous. Here you can indulge in the company of other respectable gentlemen, at the various members-only clubs dotted around the elegant Mayfair landscape. If you have an appetite for world-class cuisine then you'll be spoilt for choice when it comes to Michelin Star restaurants in Mayfair, choices include Gordan Ramsey at Claridges, Alain Duccasse at The Dorchester and The Greenhouse, a contemporary French restaurant. Mayfair is just a stone throw away from Buckingham Palace and the Royal St James Park so it's no surprise it attracts the world's elite. Due to this, the hotels are also at the height of luxury and are fit for any king.  Expect to pay £500 a night to stay at the iconic Ritz, the lavish Connaught Hotel or the ultra-sophisticated Biltmore. If you want to experience Mayfair but are a little strapped for cash or you're a little more frugal with your money then our favourite budget chains include Holiday Inn and Premier Inn are also based in the area. With hotels dotted around everywhere you turn, it would be rude not to book an outcall in Mayfair.
Book an outcall massage today
Are you ready to take the plunge and book an outcall? Then look no further than the Asia Massage erotic massage service, which offers mobile visits to gentlemen staying at various locations in Zones 1, 2, 3, 4, and 5, from 10 am to 3 am, seven days a week. Here you enjoy an ultra-luxurious, professional and discreet erotic service from the comfort of your hotel room from just £160 per hour. So what are you waiting for? Call to book, then kick back and relax as you await the arrival of your stunning oriental therapist.  You can find out more about our Outcall Asian massage in London. Ready to book? Call us on 07990486678.