As you enter the first few weeks of the long and hopefully hot summer ahead of you, you might feel as if you need a kick start to help you out of the winter blues and a body to body massage is the perfect way to do so.
Our body to body massage packages helps you to feel in the best condition upon entering summer. Not only do they help your body feel healthy and in shape, but they also have a positive effect on your long term physical and mental health, increase your productivity and energy levels and rejuvenate and nourish your overall sense and wellbeing. Our masseuses help you to detox, cleansing your body, mind and soul.
What is a Body to Body massage?
A body to body massage is a massage style that involves the masseuse using her body to rub against the customers while both participants are naked. It is a very intimate massage style that reaches various parts of the body simultaneously, therefore creating greater levels of pleasure and relief. Body to body massages can be used for many different reasons such as anxiety, muscle pain or tension and sexual relief, what you have the massage for is up to you.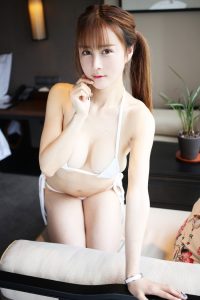 How can it help me? One of the great aspects of body to body massage therapy is that it can help you in different ways and has many benefits for you mentally and physically, including:
Stress and anxiety – Like traditional therapeutic massages such as the Swedish massage, a body to body massage is highly relaxing and soothing. As the masseuse uses her body to rub against yours you will feel a calming sense of relief as your body releases endorphins, relieving feelings of stress and anxiety from your mind. Body to body massage therapy helps you to clear your head and think clearly in times when you are struggling to do so.
Muscle pain – After vigorous exercise, it is very common for you to experience muscle pain or tension and a body to body massage can help you overcome this. Due to the close body to body contact and pressure from the masseuse's hands, a body to body massage can help sore muscles heal quicker. Whether the masseuses is rubbing, kneading or caressing your skin, the contact helps to decrease inflammation, allowing muscle pain or tension to recover.
Sexual inexperience – We are aware that many of our customers who come to our massage parlour may not be experienced when it comes to sexual interaction which is why we suggest that our body to body massage session for beginners. It is a very intimate experience and it can be as sexual or not sexual as you like it. You will be taught about the communication between two bodies and it will enable you to get to know your body better.
Erectile dysfunction – Many of our clients who suffered from erectile dysfunction have used body to body massage therapy to help them reconnect with themselves and take control of their body. The calming nature of a body to body massage combined with the ability to allow you to appreciate the small caresses and touches helps the customer to overcome impotence.
Skin conditions – Many customers have said the soothing touch of the masseuses and close body to body contact have helped skin conditions such as eczema and dry skin, as well as preventing blemishes and making the skin have a healthier glow.
What other massage styles can I incorporate into the session?
Many customers use the body to body massage option as a base style for how they want their massage performed, adding different styles to enhance it. For example, you can have a body to body massage with a happy ending, full service, lingam, nuru or prostate massage. The masseuse usually begins by performing a full body to body massage while you are both naked, enabling you to become aroused and to prepare for the second half of your massage session.
How to book your B2B Massage?
If you are based in central London, or perhaps you are visiting the city, why not visit one of our massage parlours and enjoy our body to body massage experience? We have an extensive list of erotic massages for you to choose from, as well as a selection of masseuses. We are open daily from 10 am until 3 am, and you can book an appointment via SMS, phone call or email.
You can opt for our incall service or make use of our outcall service that we provide to different locations across central London. Therefore, if you would prefer for the masseuse to visit you in the comfort of your own home or hotel room then please book in advance so we can send the masseuse for your desired time. You can also have a look at our Outcall B2B massage in london Guide. Or feel free to call us on 07990486678.