Love is a wicked mistress and rejection can sting like a bitch. We will all experience heartbreak at some point in our lives but sometimes it can hurt that little bit more.
It is unhealthy to look at yourself negatively during these moments of true heartbreak because you shouldn't kick a horse when its down, am I right? It can be difficult to not retreat in to self-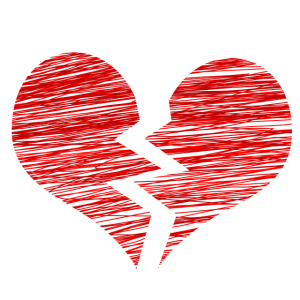 loathing mode but it will not resolve any of your personal issues or bring your girl back.
It might sound like a cliché but when you lose your love it is incredibly important towards your recovery to actively love yourself. And I say 'actively' love yourself intentionally as more often than not people feel that just by thinking 'I love myself' they are solving the issue. Like with any relationship, to show you care you must cultivate time and energy towards this person, demonstrate actively through quality time, gift giving and adventure that you actually love them. Saying you love yourself isn't enough- you have to prove it too.
But when you are experiencing heartbreak I am sympathetic to the crippling feeling it can cause. Heartbreak can leave you feeling exhausted, uninspired and depressed. Planning fun activities can seem like an impossible task, getting out of bed can be hard, how can I expect you to be taking yourself out and about in social situations? The truth is I can't expect you to do anything- no one can, you have to help yourself in this one mate.
That being said sometimes you can use a bit of a head start, a bit of a nudge to pull you into the right direction. Considering this, I decided to draw you up some blueprints: A fail safe guide to help you on the journey to getting over your ex.
So now you know what I'm about and you get where I'm going with this, let's get down to the nitty gritty…
Number One:
Go Tupperware shopping.
I know it might sound a bit daft but this is such a good start to sorting your life out. Now you have broken up you will no longer be eating together, you will either overate; eating her portion or you will under eat not wanting to cook knowing she won't be around to eat it. The solution to this? Tupperware! That way you can cook and then store the leftovers for when she comes back (only joking!) No you can store the food to eat later. Meaning you will save money, eat well and not gorge. Simple!
Number Two:
Visit your parents- if they're alive.
Now I'm not telling you to visit your parents because you ought to spend more time with them but because hanging out with them for a day will have all its troubles that will remind you that life before this girl existed. Not only that but you will probably have such a rubbish time, such a boring time that it will make you feel slightly happy to be back on your own- to be away from the mollycoddling of your mother. Saying that though, I actually don't know your family at all and perhaps it won't go as I expect. Although whatever happens, it's never a bad thing to see family right?
Number Three:
Cook your Death Row Dinner.
It's hard to go near the kitchen after serious heartbreak; your regular meal plan will remind you of your ex. That is not what you want, fresh reminders of how they liked to eat etc. Instead of not making yourself stop eating all of your favourite foods just focus on yourself and what you enjoy outside of that relationship. A good way to think for yourself is to take an extreme situation and ask your boring everyday decisions under that urgency. For instance 'If I were to die tomorrow what would I want to eat?' – To answer this is to truly look in to your soul and see what you really desire.
It might sound silly but if you do struggle with thinking for yourself I would thoroughly recommend you apply this tactic.
Number four:
Get a body to body massage.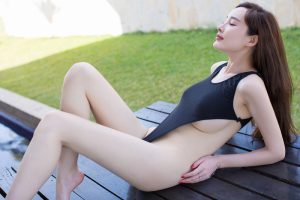 Getting an erotic massage does not take much effort on your part at all. You simply have to call up, say what time you wish to arrive and then go. You can choose from a range of treatment styles and opt for either happy ending or full service.
Some of you may feel full service is a step too far but honestly as cliché as it is having sex to get over your ex is a really efficient way. And considering you are going to a an erotic massage parlour wherein your exotic session will involve you getting massaged and extras from a beautiful, trained sexual goddess it really is going to make your ex seem like a sack of potatoes. So go get 'em Tiger.
Number five:
Go get another body to body massage!
Now you might think I'm joking but getting regular erotic massages is clinically proven to support development and growth in men. If you need some time and space away from relationships to really become the man you know you can be then go down, for pete's sake, and get yourself a months' worth of erotic massages. Looking for a get over your ex Oriental Body to body massage in London? We offer a sexy no rush service! Call us on 07990486678.