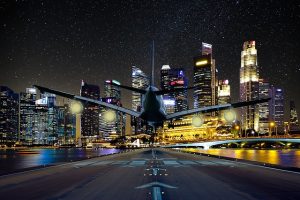 As a working high-class escort, you sure do live the high-life. Jetting off to the most amazing places, staying in the plushest five-star hotels and having dinner in some of the world's most prestigious restaurants – it sure makes the world your oyster. However, what happens when your looks fade and this euphoric reality slowly slips away from your very eyes? This is what happened to me and most working girls in the business…
Let me take you back to July 2008, the summer was hot hot hot and The Olympics were being hosted in Beijing, which happened to be the city I worked in. My place of work was Beijing Beauties, a superior massage parlour which welcomed high-class gentlemen for all over the world. The Olympics helped the parlour see a surge in clientele, however, this didn't mean business for me was booming.
As a 35-year-old working girl, my looks had seen better days and some of the clients weren't afraid to let me know. 'Don't give me the old girl' and 'ewww I'm not having her' I frequently heard, which was, of course, crushed my confidence just a little bit more each day. When you work in a high-class parlour you are technically self-employed, with the parlours taking a cut of your earnings. And as I struggled to make as much as I once was, the parlour owners began to become frustrated with me. Then one evening I was taken to the back room, I knew what was coming. 'I don't think Beijing Beauties is for you anymore' I recall them saying. While they went onto say 'We have lots of beautiful younger girls who want work for us and it's with regret we can't keep you anymore' I sobbed, panicked and quickly packed my bags up to leave.
The bright lights of Beijing couldn't have contrasted my low mood anymore if I tried. I felt lost in a city where I was once lived the high-life. With no family to rely on I had to look at new avenues to make ends meet. Bar work, retail and even cleaning – I tried it all, but it was a bit of a kick in the teeth making less in a month than I would do in one day of being a high-class masseuse.  I was living in a dingy high-rise flat eating food from the reduced section – my life was pretty f******.
And then on a rare night out my life changed forever. My girlfriends and I were dancing in Beijing's world-famous Hutong bars when I guy called John came over to me. 'I know you, you used to massage me in Beijing Beauties' I saw a twinkle in his eye as he gazed into mine. It turned out that John had always fancied me, but as he was a jet-setting London businessmen and I was a busy high-class masseuse he knew a relationship wasn't on the cards, until now. John reintroduced me into the high-life, champagne dinners and luxurious getaways, we did it all – although this time the experiences and the sex were with someone I loved.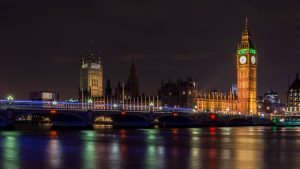 One night John said he had something to tell me, my stomach immediately dropped. Was he going to end it? Is he leaving me? Is he having second thoughts? Were all racing me through my head and then I found out my fate. 'Listen, the nature of my business requires me to be in London all the time and I would love it if you moved there with me'
Although I'd travelled the world with my job as a masseuse, I'd always called Beijing my home. How was I going to settle in such a big city I knew no-one or so little about. John and I discussed job prospects for me in London, but as an escort, by trade, I barely had any academic qualifications. Then one day John had a brainwave, he suggested he invested money into a massage parlour and I worked on the managerial side. This was a strong point for me, I was sold.
Our first parlour operated from a small two-bedroomed flat in Covent Garden, it might sound not that great but for London prices, it's all we could afford. I took charge of finding masseuses, which is a lot more than just finding 'hot girls' The masseuses had to be bubbly, open-minded and ridiculously good at massage to work for us. And I think that's why our parlour flourished.
We started to see regular clientele and with more girls than ever before wanting to work for us we had a demand to open up new parlours. And this is exactly what we did. We opened shop in many of London's hotspots including Canary Wharf, Marylebone and Oxford Street. And with many clients coming through our doors than ever before we had the means to make our pamper palaces fit for any king.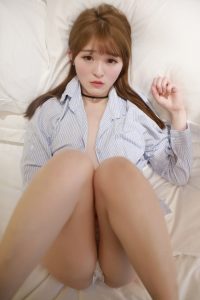 We hired a reservation team to make our parlours state-of-the-art. With a plush welcome lounge, walk-in showers and mood lighting in each of our parlours. We love nothing more than to give our clients a five-star massage at a bargain price.
Even though operating arguably one of the most successful parlours in London gives me a lavish lifestyle, it is super stressful. Making sure the girls are safe, happy and healthy at all times, dealing with sometimes rude customers and keeping on top of the never-ending washing can make it a tough task. However, I wouldn't change it for the world. You need to be the right kind of person to be a sensual massage parlour manager and I'm so grateful I found my forte in life.
If you want to experience our high-class sensual packages then why not come and visit one of our luxurious parlours in London or request one of our gorgeous girls for outcall? We have more than 10 expertly-trained oriental girls who are dying to get their hands on you, all for as little as £120 per hour. You'll have never experienced pleasure like it and like many customers, will be booking again and again.
Call our friendly booking agents to find out more today on 07990486678. You can also visit our Oriental Sensual massage in London guide.