Could a Lingam massage make you have multiple orgasms?
When it comes to the prospect of having multiple orgasms in one steamy session in the bedroom, it is something that is often associated with only women being able to experience. However sex experts and massage gurus across the U.K have stated that it is in fact possible for men to reach such heightening feelings so long as they use a specific technique, and that technique being a lingam massage.
So, what exactly is a lingam massage?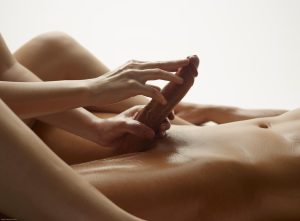 A lingam massage is a special type of massage style, or technique that can be incorporated into other massage styles, that dedicates time to focus specifically on the penis. Although it may seem quite an erotic massage style due to its dedication to pleasuring the penis, sex experts suggest that it is also a sensual and spiritual experience and that to fully be able to reach the point of multiple orgasm, both participants must take this approach towards it. However, a lingam massage can also be performed solely although it might be slightly harder to each multiple orgasms due to not being fully able to relax the rest of your body. This pleasuring can be done through touching, rubbing, sucking, licking and massage the penis in a sensual and powerful manner.
Is it Tantric?
Yes, a lingam massage is a very tantric experience as it aims to connect you with your partner on a very intimate and personal level. Lingam massage therapy is different from regular oral or hand relief as it focuses on the sexual energy between both participants and the joy and happiness it can bring to other aspects of your body such as your mind and soul. For many people, a lingam massage might just be a fancy word for a hand job or blow job, but if you believe I the full power of lingam then you will reap the benefits of the experience to the fullest.
What else does a lingam massage include?
Unlike a regular happy ending massage or oral, a lingam massage incorporates many other things to help you reach the level of multiple orgasms. These advanced techniques just don't rub and stroke the shaft but also testicles, perineum and the male G-Spot, the prostate gland. The prostate glad is located inside the anus of a male and can be pleasured I two different ways, a) by inserting the finger inside the anus in a hook like motion and massage the G-Spot and B) by kneading your knuckle gently on the perineum. The reason why prostate massage is incorporated into a lingam massage is due to the high level of pleasure it can bring. You can climax through prostate stimulation alone and it is said to feel more intense than a penile climax. It is also known to make your ejaculation last longer and feel more pleasurable.
Where did the lingam massage originate from?
Lingam originates from the Sanskrit word for "penis." Lingam translates into English loosely as "wand of light." In the world of Tantra, we are taught that we should approach the penis as if we are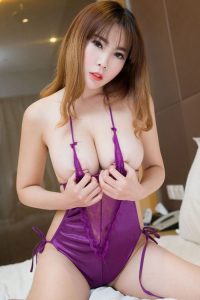 worshipping it, treating it with the highest degree of honour and respect. The "wand of light" will also fill the masseuse up with power to bring pleasure and happiness to the man, allowing you to orgasm several times during one session. Once you know how to stimulate and circulate this powerful energy around your body, you will master being able to make your body feel a sense of well-being and pleasure.
However, lingam massages aren't about simply achieving the ultimate goal of an orgasm. The aim is to provide pleasure from start to finish, bring you on a journey of heightened orgasmic bliss that runs through your body long after your session has ended. It is important that both participants feel relaxed and comfortable with one another as the trust will bring you closer together, and the better your bond, the better the lingam massage experience will be. Once the massage is completed, you can get straight back into it with some passionate love-making. Many men have stated that having sex directly after experiencing a lingam massage feels amazing and also enables them to alst a lot longer than usual. If you want to experience a Lingam massage first-hand from one or two of our beautiful masseuses. With our Lingam Sensual Massage service in London. Why not give our friendly receptionist team a call on 07990486678. We are open daily from 10:00AM till 3AM.