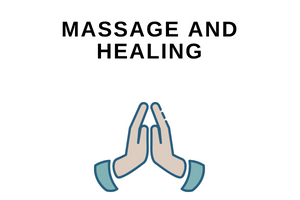 Massage has a long and rich history in China. It was introduced to the Chinese people through the field of medicine. The first recorded case of treatment though massage therapy was in 16th -11th century BC. The Shang Dynasty still have this relic, the prescription if you like, is marked on the bones of a tortoise shell, and tells the tale of how a Doctor, Brian Que healed a faint Prince through the miracle treatment of massage. Since these very early practices of massage China has developed over 20 different varieties of massage, which are now used all over the world.
Early Chinese adopters of massage discovered the healing benefits of different levels of pressure on to the skin, from healing muscle spasms, dislocation of joints, to the more general wear and tear aches and pains.
Religion has had a large influence on massage in China, meditation and massage go hand in hand as a way to relax and connect with the soul in a spiritual way. Buddhism and Hinduism are major players in the evolution of massage in China. Tantric massage, one of the most popular forms of massage still in practise today originated through Hindu and Sikh scriptures. This is important to note as it is this particular transition from regular massage (medical treatment) to more spiritual based massage (like tantra) that led to the phenomena of erotic massage. Sexual-based massage is a massive industry within China, most erotic massage parlours outside of China today will advertise themselves as 'Asian massage parlours' as they are aware clients are the Chinese are the best at the service. You can think of it like going to an Italian restaurant to ensure you get authentic lasagne- it's the same as getting an erotic massage by an Asian masseuse.
The introduction of erotic massage in to China's culture is a fascinating story. It has political and societal roots that have shaped the country. In 1949 after seizing power, The Communist Party of China began dissolving all prostitution from mainland China. By the 1960's all brothels, night walkers, prostitution rings and private escort agencies were eradicated.  The total absolve of the sex industry in China was sure to ruffle a few feathers. Major players in Chinese sex Industry would have lost a lot of money in this period. To get around the law and to still provide a popular service- to fill the void as it were- erotic massage parlours opened their doors. Parlours offering massage with sexual services included. If the government were going to ban the buying and selling of penetrative sex, the people of China became determined to find a loophole. A massage service that provides clients with every kind of sexual pleasure they could possibly want- excluding penetrative sex (as that was banned).
The evolution of erotic massage has moved with the times. Laws around prostitution in China have relaxed but other countries with similarly restrictive views around the age old sex trade have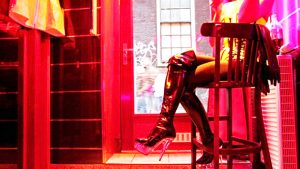 taken inspiration from the Chinese, thus expanding the erotic massage industry to a global scale. The expansion of erotic massage led to a revolution of new ideas and techniques. Different cultures brought new dynamic and exciting massage services to the table, thus establishing erotic massage as a recognised form of trade. In fact, statistics show that more people per annum go for erotic massages than for medical massages, like deep tissue, Swedish etc. that focus on repairing damaged muscle and tissue.
Now, in present day some of the most popular erotic massage services are Nuru (a Japanese massage that involves covering the body in the slippery, sexy nuru gel), Tantric (a massive branch of erotic massage that has many different forms but primarily involves focussing and relaxing the mind through bodily pleasure and learning how to control sexual energy to make mind-bending orgasms), Lingam (originally a Hindu massage that focuses on worshipping the penis), Chinese naked Body to body massage (a classic style that incorporates naked body contact with the masseuse, using her assets and hands to massage clients), Prostate (which focuses on massaging the prostate gland aka the male G- spot), four hands (a massage performed by two masseuse in synchronised formation), and of course the original and the most recognised worldwide… the 'happy ending' massage (a massage with hand relief.)
The future for erotic massage remains bright. If anything, with the current climate of loneliness and isolation that seems to have gripped the world following the emergence of the internet, erotic massages are more popular than ever. Even health and lifestyle bloggers are promoting the services as good for mental and psychical well-being. Scientific studies have been conducted identifying the importance of human touch and the detrimental impact of living without it. More and more people feel disconnected and disassociated from the world around them, porn has warped the minds of young people in regards to sex and the universal decline of religious power has left people with a sense of freedom that previous generations never had before. This is neither good nor bad; personally I don't believe there is anything wrong with erotic massages. If anything, post-research for this article, I actually recognise the positive benefits of the services.
Who knows what the future of China might hold, who knows whether erotic massages will always be prevalent there… what we can know for sure is that you don't need to fly all the way to China to get an authentic Asian massage. In fact, word is that some of the best Asian massage parlours in the world are located right here in the UK. If you ever find yourself in London town be sure to check our London adult services out. We offer a brilliant range of exotic massages from our beauitful and playful Asian masseuses which are also avaliable at Heathrow aiport in London if you are travelling.