Many people do not agree with erotic massages and frown upon those who seek these services. Our initial reaction is that people use erotic massage services purely for pleasure and sexual gratification. However, the reality is that many men across the globe use it for much deeper routed issues going on in their lives, and that erotic massage can be a beacon of light for whatever problems they have in their life.
We have talked to some of our clients who praise erotic massage, not just for the sexual pleasure they provide, but for how they have changed their life…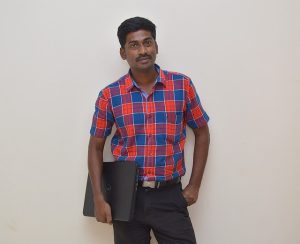 Dareshi, 32 – "Having an erotic massage completely turned my whole world around and made me the confident, happy guy that I am today. I always suffered from extremely low self-esteem issues due to acne and weight issues, which affected me in so many aspects of my life. This peaked especially when I was in my teenage years and also at university. When everyone else was busy socialising and making friends, I had extremely bad anxiety about evening leaving my room due to the fear of what people would think about me and my appearance. Luckily this meant I had a lot of time to focus on my degree and bag a great job. AS I entered into my early twenties my face cleared up and I began to lose weight, however, this did not help with my low confidence and self-esteem issues. I may now look at how I always wanted, but I still felt like that young spotty faced, overweight guy that I spent so many years hating. However, this all changed for me once I began getting erotic massage services. The intimate nature of erotic massage therapy and the close body to body contact between the masseuse and client taught me to be open with people and learn that not everyone judges you on your appearance. The masseuse taught me to accept myself how I am and also to love myself and realise that I deserved to be just as happy as everyone else. I had never had sexual relations with anyone and erotic massage therapy such as the "Happy Ending" helped me ease my way into the amazing world of sex. It helped build up my confidence and I felt comfortable talking with people, especially girls that I fancied. Erotic massage therapy has turned my whole world around and has made me the man I am today, I am very thankful for it."
Wayne, 52 – "I joined the British Army when I was eighteen years old and it took up most of my years. The guys I met along became my family and I never really had the time for a relationship or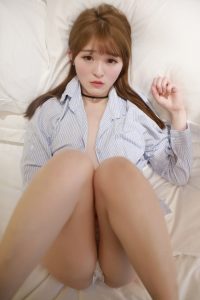 the chance to meet a wife, but I was happy with my life as I had chosen this path. However, sadly while on tour in Iraq I became bound to a wheelchair due to an explosion, so my days in the army came to an end. When I moved back to the U.K I was very fortunate that I had caring, loving family members to look after me and tend to my needs as a disabled man. However, just because I am disabled does not mean I do not seek the same needs and desires of other men. I knew because of my situation being in a wheelchair that it would be difficult to meet someone and to be honest; I was so used to being by myself that I did not want a serious relationship. However, erotic massage therapy allowed me to have my needs met without the hassle of a relationship. The masseuses are not judgemental about my condition and are very committed to making me have the same experience as their other clients. My favourite erotic massage to get is a Nuru massage as it does not involve much movement on my part and the masseuse uses her body to slip and slide all over me. I always feel happy that I get to enjoy arousing moments like this no matter my condition."
If you are based in central London and would like to be an erotic massage with one of our beautiful masseuses then please contact us via SMS, email or phone call. We are open every day from 10 am until 3 am, offering both incall and outcall services to our lovely clients. Therefore, if you would prefer us to visit you in the comfort of your own home or hotel room then we can send your chosen masseuse to you for your desired time. Our masseuses are from China., Japan and Korea and have been trained at some of the most popular massage therapy schools across the Eastern world. Now working in London, these professional ladies are ready to please and pleasure you.  Interested in booking your very own Erotic massage? Have a read of our Erotic Massage London guide or give us a call on 07990486678.