How many Asian massage types do you know?
With hundreds of Asian massage therapies to choose from, you're pretty much spoilt for choice. There are various different types of Chinese, Korean, Thai and Japanese techniques that you can experience, and they branch off into traditional massages and erotic / sensual massage practices. How would you know which one to choose? Luckily for you, we've compiled a list along with a short explanation so you'll know what you're getting yourself into.
A –
Acu-yoga combines yoga and acupressure with the aim of relieving muscle tension and rebalancing body energy. Acu-yoga uses poses and breath control from yoga, and the idea that body energy can be manipulated by certain points on the body. It's great for muscle relaxation, mental rejuvenation and stimulating the body's natural healing ability.
Amma therapy is a 5,000 year old massage form that dates back to Ancient China. Rooted in Taoism philosophies, amma therapy uses deep tissue massage and varying pressures and frictions of the hands on certain key areas of the body. It's similar in principle to acupuncture and acupressure, but instead of needles and finger pressure, the whole hands are used. It's great for muscle and joint pain, constipation, migraines, premenstrual syndrome, anxiety, stress and helping with insomnia.
Aromatherapy massage, although not specific to Asia, has been used by ancient Chinese civilisations. It is a massage that focuses on fragrant essential oils and vaporisers to induce relaxation, which then enhances energy, and reduces anxiety and stress and all the ailments associated with it – for example, teeth grinding, scratching of eczema and hair loss.
Ashiatsu is a massage therapy where the therapist walks on the client's back, using bar and other props to vary weight and pressure. It's great for holistic healing and massaging the body's deep tissues.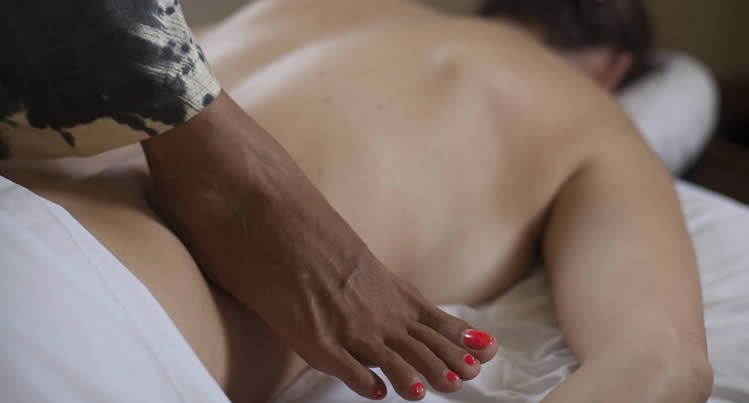 B –
Balinese massage is a full body, deep tissue therapy that combines yoga-like stretches, acupressure, reflexology and aromatherapy to stimulate blood circulation and qi (energy) around the body. The aim is to encourage relaxation and improve mental well-being. If you want to experience a variety of massage techniques, or want to relax and lose some tension, Balinese massage is ideal.
Body to body massage is a very intimate and sensual therapy. It's usually performed nude (both the client and the therapist), and involves a full body massage using body-to-body contact. It's highly erotic and is great if you're craving human intimacy and touch.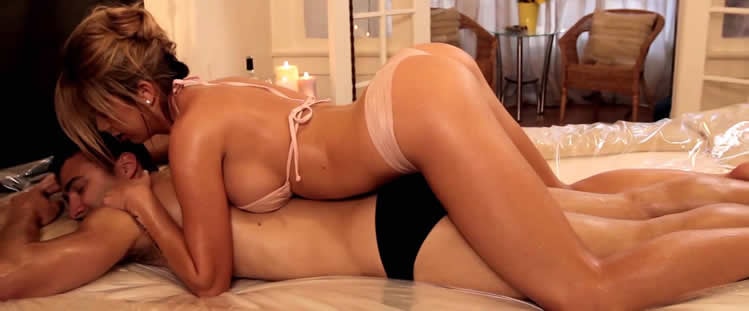 D –
Dian xue, also known as acupressure, is an ancient healing therapy, developed in Asia over 5,000 years ago, that uses the fingers to press key points on the body and stimulate the body's natural healing abilities. Acupressure uses the same body points as acupuncture, but instead of needles, gentle finger pressure is used. It's great for relieving stress and tension, helps to improve circulation and aid in encouraging vibrant health.
 

E –
Erotic massage focuses on techniques that stimulate the erogenous zones, creating heightened arousal and desire. Most erotic massages slowly build up the arousal and involve manual forms of 'release' at the end. It's intensely pleasurable and great for relieving muscle ache, mental satisfaction and improving sex drive and control.
 

F –
Four Hands (4 Hands massage) is an extremely erotic and pleasurable form of massage therapy. It's often performed semi-naked or naked, and involves two therapists. Two separate sets of hands will work to touch your body, ridding it of any stresses and worries so you'll be left more than just relaxed. It's arguably one of most intense erotic massages.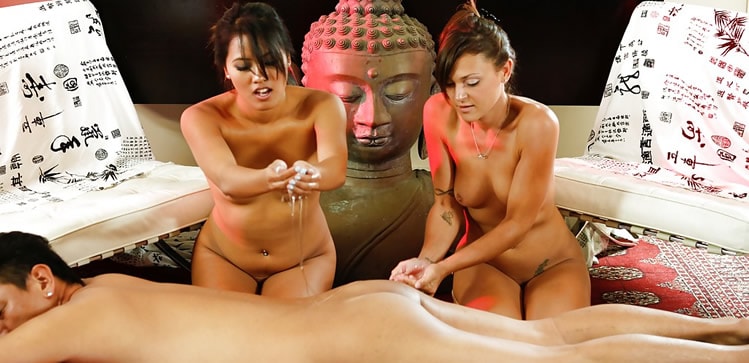 H –
Happy ending massages are based on the principle that arousal and manual releases help with stress and tension. Masseuse and client are often naked, and focus on inducing arousal (via a number of erotic techniques) to relax and satisfy the mind.
Hilot bodywork is an ancient Filipino holistic touch therapy. It uses chiropractic manipulation to relax strained muscles, and is great for de-stressing the mind.
Hoshino massage therapy uses just the hands to relieve the hardening of muscles. Hoshino believes any physical problem can be healed by applying hand pressure in the right areas of the body. It's great for helping the body get rid of arthrosis, a type of arthritis, bursitis and improving body flexibility and motion.
Hot stone therapy is a deep massage that uses soothing essential oils and stones to relax the body. Despite the name, a variation of cold and hot stones may be used because the combination of relaxing heat and the comforting coolness encourages the body to begin its healing detox processes. The therapy is great for increasing mental relaxation and relieving muscular aches, poor circulation, rheumatism and arthritis, stress and insomnia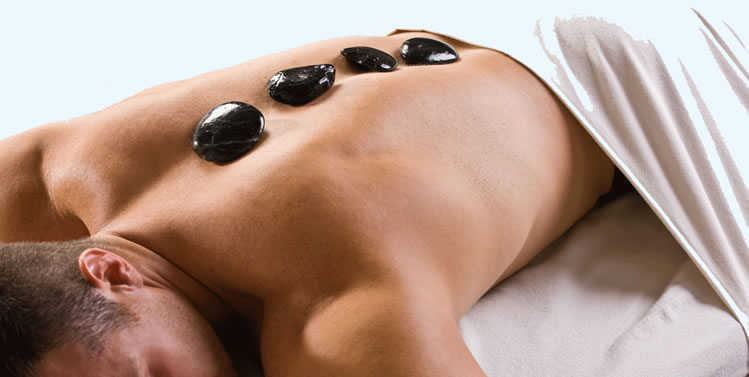 J –
Jin shin jyutsu focuses on harmonising life energy with the body and releasing bodily and mental tension. It's a form of acupressure, so uses varying pressures of finger touch to release and restore balance.
L –
Lingam focuses on massaging the male genital area to build arousal and encourage the release of tensions. Our London Asian Lingam massage therapist will locate the various pleasure points on the body, bringing the client to arousal. Lingam therapists believe that the manual release that's associated with lingam massages are mutually exclusive with tension release. The prolonged pleasure will help with mental relaxation, energy rebalance, improving sex drive and even insomnia.
N –
Nuru massage originates from Japan and is also known as the body slide massage. It's performed partially or completely nude (the latter provides a better experience), and involves the masseuse sliding over the client, using her entire body to massage. What makes nuru massage so distinct and memorable is the use of the nuru gel, a highly slippery massage gel. Because of the full body-to-body contact, it's intensely pleasurable and erotic. Some people have even described it as euphorically better than sex due to the teasing nature of this asian massage experience.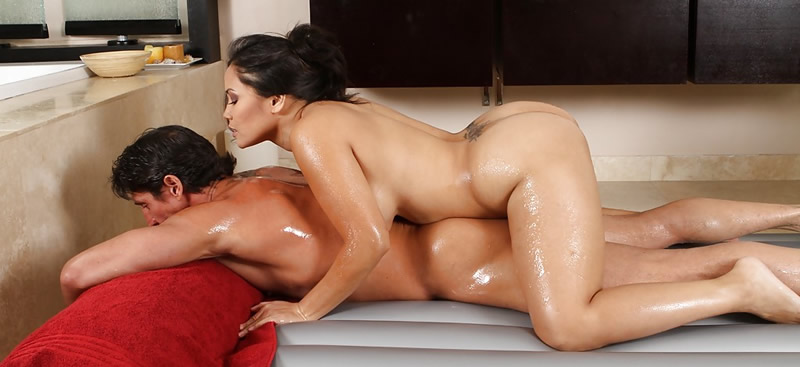 O –
Outcall is a mobile massage service. It refers to services where the masseuse comes out to the client, making it more convenient for who lead busy lives.
P –
Prostate massage therapy involves the massaging of the male G-Spot, which is located in the prostate gland. A typical session would commence with a full body deep massage to relax the mind and body, before the masseuse uses a finger to massage the gland. The aim is to totally milk and drain the prostate of any fluid, and to induce the orgasm of a lifetime. Although it's seen as a somewhat 'taboo' and intimidating form of therapy, it's excellent treatment for prostate-related ailments such as prostatitis, painful urination and ejaculation, as well as blood circulation and stress.
Q –
Qigong therapy is a holistic collection of body movements, poses, and meditation and breathing exercises. There are different variations, but Qigong is meant to rebalance the qi (energy) in the body. It's extremely therapeutic, and has been prescribed to help with hypertension, coronary heart disease, insomnia and lower back and leg pains.
 

R –
Reflexology is a holistic bodywork therapy that is based on the idea that different external points of the body correspond with different internal areas. By pressing on these external areas, blocked energy will be released and intense relaxation will be felt. Reflexology will be prescribed for various digestive disorders, arthritis, insomnia, sports injuries, migraines, stress and even hormonal imbalances.
Reiki is a Japanese therapy for reducing stress and inducing relaxation to promote healing. It's based on the idea that when life energy force (that flows through our bodies) runs low, we are more likely to fall ill. Reiki uses specific hand massages to replenish that life energy, sometimes sending clients into meditative states. You'll feel deeply relaxed and comforted after a Reiki session.
S –
Sensual massage is a massage therapy that focuses on using the senses to arouse the body and build up towards an emotional and physical release, often in the form of orgasms. It's based on the idea that the body contains a number of energies which need to be refilled on a regular basis, and unlike the more traditional therapies, sensual focuses on the whole body, including the sexual areas, to create the ultimate release. You can expect to enter a near-meditative state, leaving you deeply relaxed, clear-headed and free from worries.
Shiatsu is an ancient Japanese massage therapy that originates from Chinese medicine. The word 'shiatsu' means 'finger pressure' in Japanese, but a modern practitioner alternates pressure and touch to adjust and rebalance the body's energy flow. It's deeply relaxing and regular treatments can greatly reduce stress, illness and maintain a healthy well-being and mental state.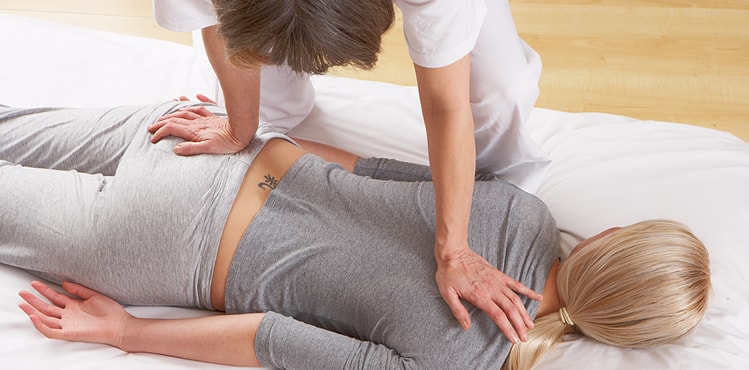 T –
Tantric massage is a form of sexual therapy that focuses on slow and sensual touches to release tensions. The aim is connect the male and female sexual energies, and works to help you control intense arousal. Tantric massage releases any trapped energies in your body, allowing you to be stress-free while at the same time, being extremely aroused. Tantric is one of the slowest and most sensual massages, so many people say it's blissfully mind-blowing and pleasurable.
Thai massage is a combination of acupressure, yoga and Ayurveda (an Indian health approach that restores balance in the body through exercise, massage, personalised diet plans ad aromatherapy). No lotion or oil is used, so you're fully clothed. The therapist helps you get into a series of stretches and applies pressure to joints and muscles. Some people have said Thai massage is painful, but a trained masseuse will adjust the pressure for you and it should feel invigorating. Thai massage is great for stress-related migraines, back pain and muscle spasticity.
Tie & Tease massage is a highly arousing tantric session where the client is restrained and blindfolded before being sensually teased and massaged by the masseuse. By removing your sense of sight, your other senses will be heightened, which adds to the experience. Your arousal and desires will be controlled entirely by the masseuse, and you'll be left totally satisfied and stress-free.
Tui Na is a Chinese massage therapy that uses different types of strokes and varying pressures to improve the flow of chi through the body. Tui Na is very vigorous so after the first session, you'll usually feel a little sore, but after the second or third session, you'll adjust to the deep pressure and leave feeling supercharged and rejuvenated.
V –
Vitaflex is a thousands-of-years-old Tibetan massage technique that focuses on gentle pressure to create an electrical charge that's therapeutic for the body. The fingers are used on the various reflex points on the body, rolling the fingertips to create a stimulation that's like the way an electrical circuit works. The electrical energy transfers to the nerve pathways, seeking out any breaks (which are causing imbalance and illnesses) and repairing them. Vitaflex is great for rebalancing body energy in a non-invasive manner, and this supports the body's immune system and reduces stress.
W –
Watsu is an aquatic bodywork that's used for bodily relaxation and aquatic therapy. The technique uses hydrotherapy and massage techniques such as shiatsu to deeply relax the body and mind.
Y –
Yoni massage is the female version of a lingam massage. It involves the gentle massage of the full body, including the genital areas to deeply relax and arouse the client. Although an orgasm isn't necessary, it's a welcomed side effect because it helps with relaxation and releasing stress and tension. A Yoni massage is intensely pleasurable and satisfying, and can help with climaxing problems and stunted sex drives.
Z –
Zen shiatsu is a refined form of shiatsu that's inspired by the Japanese Zen Buddhist monks. It uses the same techniques as traditional shiatsu, but Zen shiatsu is more concerned with spirituality and maintaining an energised but calm state of mind.
Zhi ya is a form of Chinese massage therapy that gives emotional and spiritual balance to a body as well as physical. It uses finger pressure on specific areas of the body (similar to acupuncture) to help relieve fatigue, insomnia and improve the immune system. Zhi ya focuses on opening up the qi (body energy) through manipulation of the pressure points. Lotions and oils aren't used, so this massage is performed fully clothed.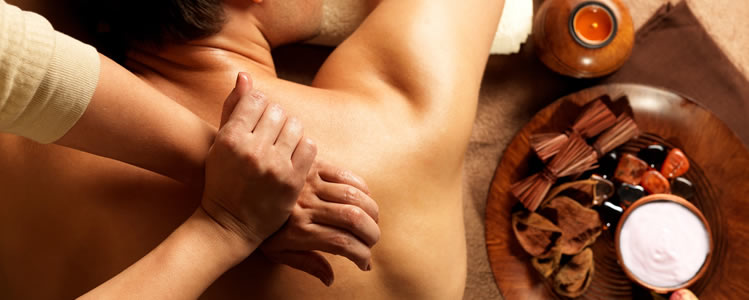 More Massage Than You Could Shake a Stick At
So, there you have it, our great list of oriental and Asian massage types. How many did you know? Don't forget if you want to experience some of the exciting and relaxing massages shown on this list you can book one of our masseuses online or by calling us 24 hours a day!