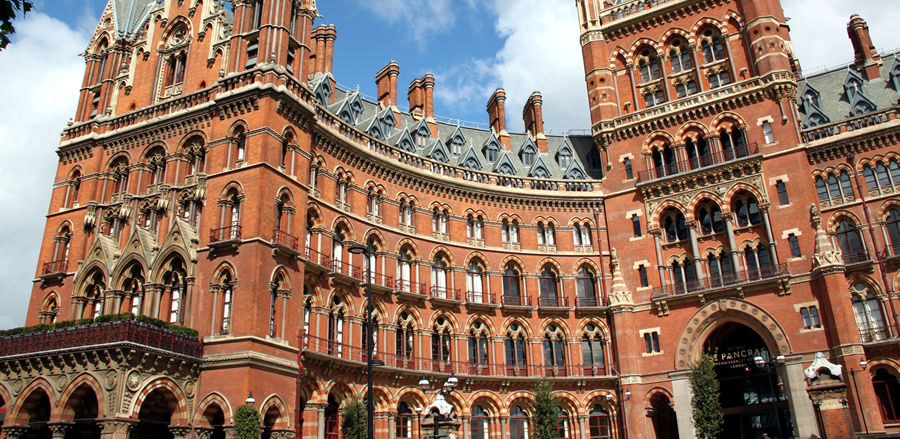 You might be a travelling businessman with a jam-packed schedule or a tourist who's looking to get back on the road as soon as possible. But one thing unites you: your overworked mind and overflowing levels of stress. Your body is crying out for an erotic massage, and it's never been easier to get one! But we know – it's hard to decide on which hotel is best for price, value and customer service. You want to get your money's worth after all. So we've searched high and low, and made a little list of the three best luxury hotels to stay in while you get your erotic massage.
And it gets better! These are a mere stone's throw from Gatwick Airport, so you don't have to worry about missing your flight.
Sofitel London Gatwick

Distance from airport: 0 miles
Price range: £135 – £300
Hotel star rating: 4 stars
Overall customer rating: 4.5/5
Summary:
Sofitel London Gatwick is conveniently located within the airport and directly linked to the North Terminal, making it the perfect hotel for early morning flights and layovers. As an established four-star luxury hotel, it boasts a variety of world-class services and facilities, which include luxury dining options, room service, private meeting rooms and a gym. The higher floors have a magnificent view of Gatwick's runways, so guests can watch the planes land and take off. The hotel is also a 30 minute journey by Gatwick Express to central London and all its attractions.
Best thing about hotel (based on customer reviews): The excellent quality and range of food and drink options.
Worst thing about hotel (based on customer reviews):  Car parking
Our verdict: The Sofitel Gatwick is the epitome of luxury and convenience. It's perfect if you have an early morning flight, because the airport is directly connected to the hotel – you only have to walk down the hallway. Ask for a room on one of the higher floors if you want a view of the airport runways, or an Atrium-facing room if you want some peace and quiet.
Langshott Manor

Distance from airport: 2.9 miles
Price range: £119 – £239
Hotel star rating: 4 stars
Overall customer rating: 4.6/5
Summary:
The Langshott Manor is a luxury four-star hotel that's located just minutes from Gatwick Airport. Located in Surrey, this exquisite 16th Century building fuses classic elegance and historical character with contemporary minimalism. Although it's a stone's throw from one of London's biggest and busiest airports, it maintains a tranquil and calm setting. Langshott Manor is the perfect hotel for a relaxing weekend retreat or refreshing stopover  before or after your Gatwick flight.
Best thing about hotel (based on customer reviews): Beautiful scenery, gardens and extremely cosy rooms
Worst thing about hotel (based on customer reviews): Customer service can be patchy
Our verdict: If you want to stay somewhere that's quintessentially English, go for the Langshott. The rooms are beautifully decorated with wonderful views of the ponds, gardens and surrounding fields. Ask to stay in one of the rooms within the original house if you want character.
Windfalls Boutique Hotel

Distance from airport: 2.7 miles
Price range: £105 – £200
Hotel star rating: 5 stars
Overall customer rating: 5/5
Summary:
Windfalls is a newly-opened small hotel, but it's very much a gem in the sea of luxury venues that surround Gatwick Airport. Formerly a 3-room hotel, Windfalls Boutique Hotel has recently been refurbished and its decadent interiors are given a lavish Asian twist. You can have the delicious complimentary afternoon tea in the beautiful gardens or head out to try one of the local eateries. With the rolling Sussex countryside right outside, this tranquil hotel is ideal for a romantic country escape, a family-friendly trip or a convenient business stopover as it's only a 10 minute drive to Gatwick Airport.  This makes this Hotel perfect for our Erotic Tie & Tease massage service.
Best thing about hotel (based on customer reviews): Wonderful customer service, food and location
Worst thing about hotel (based on customer reviews): Close to the dual carriageway so can sometimes hear the traffic
Our verdict:
The Windfalls is a beautiful hidden gem located in Sussex. The hosts are extremely warm and willing to personalise your stay. Past visitors have said they have been welcomed with bottles of champagne and a rose petal covered bed, so it's ideal for a romantic getaway or stopover before your honeymoon. There aren't many rooms though so book well in advance to avoid disappointment!
Don't forget that you can see all of our availalble masseuses covering this area on our dedicated massage gatwick services page